WordRider Text Editor for TI-89/92/TxtRider/Hibview/uView - Learn news for version 0.74

Learn news for version 0.74
Summary
TI-92/92+/V200 support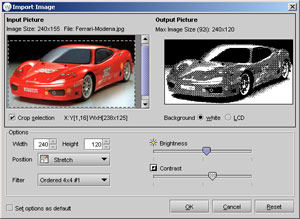 This version finally adds support for opening and saving documents in the 92t format and working with large 92i pictures(240x120).
Improved Hibview support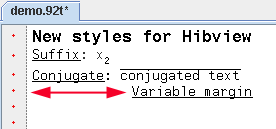 3 new styles
Hibview support was improved based on users' requests.
Three new styles were added: suffix, conjugate and variable margin.
Note: These features are supported only by Hibview. If you choose TxtRider/uView as an output format then these extra features will be discarded.
Enhanced working with a text area


advanced editor features
As with a professional editor you can use line highlighting and bracket matching.
Also enhanced scrolling with the middle mouse button is now available.
Image properties dialog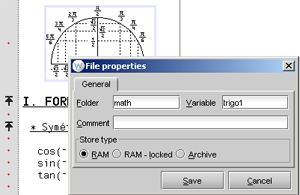 image properties dialog
This new dialog will reduce your time with a working of the pictures.
You can easily update basic properties for images(folder, variable name...).
Simply double-click on the picture in the editor.
New image import filters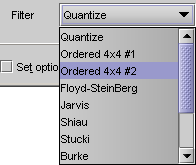 12 import filters!
I like good looking pictures. Therefore, I added new image filters(current count is 12!) working with different algorithms to reach best output results for given input picture.
You can view the complete list of included filters and their comparisons.
Other improvements
I didn't forget to work on new useful shortcuts(Ctrl+W for selecting word/line/document) and to fix minor bugs :-).
Also, I hope that you will like the new Substance Look&Feel.
© Design by Siris 2004