WordRider Text Editor for TI-89/92/TxtRider/Hibview/uView - News

News
---
10th September 2008 - FreeRapid Downloader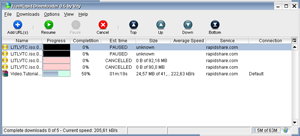 click to enlarge

I spent some time to create a new application - FreeRapid Downloader. This application is similar to applications like Rapget, US Downloader and others. I decided to create new one - for me and my friends, but you might be interested in it as well.
See how UI look like.

You can find more information about FreeRapid Downloader here.
Vity
---
---
13th May 2008 - Future version of WordRider?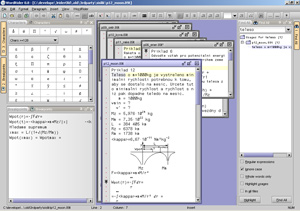 click to enlarge

I found some free time to publish screenshot of the developing version.
See how new user interface will look like.

If you have any questions or suggestions, please use this forum.
Vity
---
News archive : News 2007 | News 2006 | News 2005 | News 2004
Here you can post some short messages to authors of WordRider.
© Design by Siris 2004